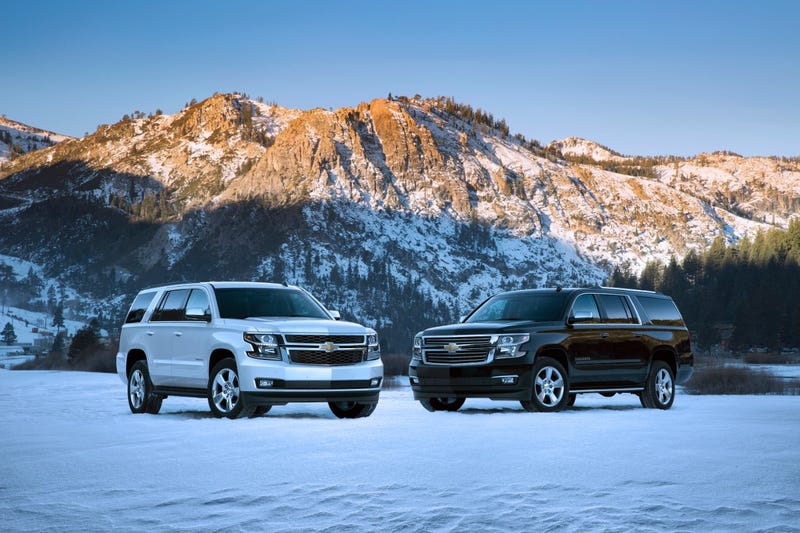 Were there 22,225 personal buyers, Uber drivers, and FBI field offices who absolutely needed a full-size General Motors SUV in May 2014?
Probably not. But 22,225 were sold anyway. And that figure doesn't even take into account buyers of GM's Lambda-platform crossovers - Acadia, Enclave, Traverse - or Cadillac's Escalade and Escalade ESV.
I remember a few months back seeing press releases from GM when they first showed these new brutes, proclaiming in basic terms that they stay in the category because they dominate the category. I double checked their market share tallies, and... uh... yeah, the numbers backed up GM's claims, and we all already knew that.
So today, after reading Andrew Collins' review of the new Suburban on Truck Yeah! - yeah! - I once again dove into the full-size SUV numbers to see if GM, with the new models coming on stream, managed to continue their outright dominance of the category despite the emphasis they're placing on high-end models. Ford is clearing out the 2014 Expedition in advance of the somewhat updated, EcoBoost-only, 2015 Expedition, after all.